Australian citizenship consultants since 1995
Find out what you need to know about the following routes to Australian citizenship:
Birth in Australia
Citizenship by descent
Citizenship through residency
Birth in Australia
If you were born in Australia between 26 January 1949 and 20 August 1986, then an application can be made for Australian citizenship. Once that is approved, you may apply for an Australian passport.
A birth in Australia after 20 August 1986 does not automatically result in Australian citizenship, as the nationality and status of the parents will dictate whether a claim to citizenship can be made.
For example:
Children born to foreign diplomats resident in Australia do not acquire Australian citizenship
Children born in Australia to persons on a temporary visa (like the Temporary Skilled Shortage visa) are not Australian by birth and would need to obtain a visa to regulate their stay in Australia
Get in touch
Citizenship by descent
If you are born to an Australian citizen (i.e. one of your parents was an Australian citizen at the time of your birth), then you are entitled to claim Australian citizenship, irrespective of your country of birth.
If a parent subsequently loses their Australian citizenship for whatever reason, you continue to remain an Australian citizen.
A person becomes a citizen on the date they are registered as a citizen by the Department of Immigration and Border Protection (DIBP). A certificate of Australian citizenship is issued at the time of registration. This is referred to as Australian citizenship by descent.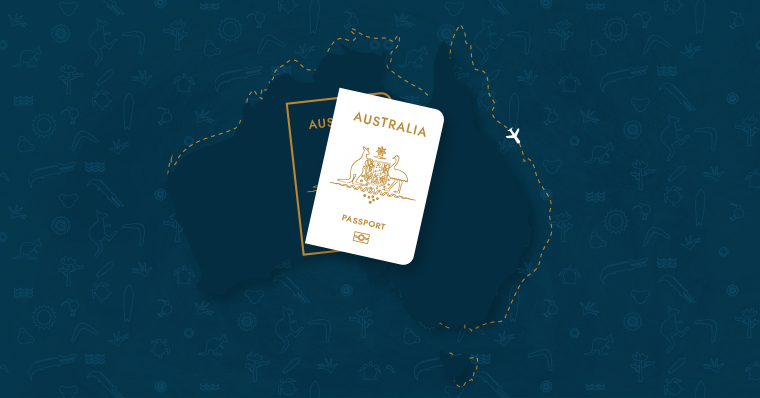 Citizenship through residency
Australian citizenship can be granted after a period of continuous residency (four years) in Australia on a qualifying visa, including 12 months as a permanent resident.
Examples of visas and statuses that qualify for continuous residency include:
Examples of visas and statuses that do not qualify for continuous residency include:
Illegal residency
Student visas
Tourist visas
Non-eligible New Zealand citizens (including their partner or family members)
Investor retirement visas
Business long stay visas
To qualify for Australian citizenship, you must:
Pass the Australian citizenship test (unless over the age of 60)
Be a permanent resident at the time of application, and also, at time of decision
Satisfy the residence requirement
Be likely to reside, or to continue to reside, in Australia or to maintain a close and continuing association with Australia
Be of good character
Contact an Australian
citizenship expert
Fill in the form below and we'll get back to you shortly.