There's more to living in the UK than lush green countryside and English breakfasts. Prepare yourself for the realities of a move abroad by asking yourself these questions before you go.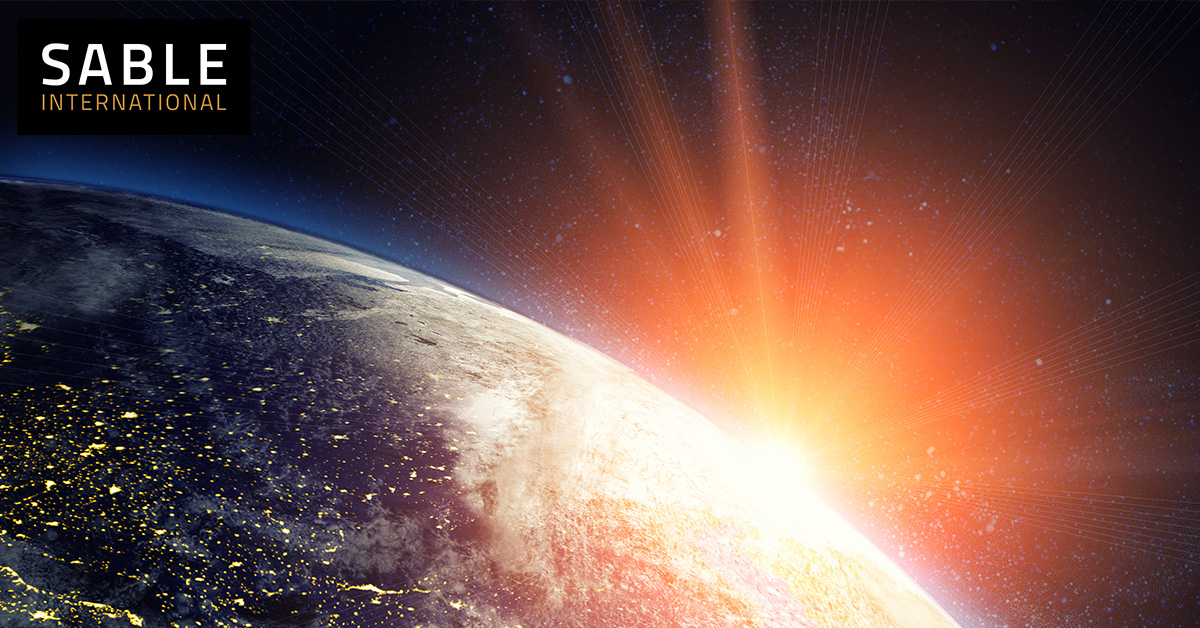 This article was originally published on The South African.
Do you have the correct UK visa or work permit?

You will most likely need a visa to live and work in the UK. The UK offers a number of visas so make sure you choose the right one for your needs. The Skilled Worker, Student, Ancestry and Spouse visas are among the most common.

Before moving, check the eligibility requirements of the UK visa you are applying for and make sure you know what paperwork you will need and how to obtain it. Providing detailed and complete supporting documentation is essential for a successful visa application and emigration to the UK.

The following documents are useful to have:

A valid passport
A passport-sized photo of yourself
Your more recent utility bills
Birth certificates if you're bringing any of your children with you
Proof of your finances – bank statements (no more than three months old)

Consult an immigration adviser with extensive knowledge of UK immigration laws to ensure you complete the necessary paperwork correctly the first time and avoid mistakes.

Do your immediate family members also need a UK visa?

If you are a British citizen or hold a form of permanent residency (such as indefinite leave to remain or settled status), your family members will need to apply for visas to be able to travel with you to the UK.

The family visa category includes several different permits:

Spouse or partner
Fiancé/é or proposed civil partner
Dependant (child/ parent)

You will need to meet a minimum income threshold of at least £18,600 a year or have cash savings of £62,500 to show you can support your partner in the UK. (If you have children, this amount will increase per child).

If you are going to the UK on an Ancestry, Skilled Worker or Student visa, your partner or children will need to apply as dependants on your visa.

Your dependants' time in the UK is linked to your own visa duration, and generally, they will be allowed to work and study in the UK – subject to a few exceptions.

If you don't want to move the whole family but still want to secure a future for your children, consider sending them to study abroad on a UK Student visa. The UK's post-study Graduate visa makes it possible for your child to settle in the UK permanently after graduation.

Can you afford to emigrate?

Moving to another country is an expensive process. Shipping, flights, visas and hotel bills when looking for accommodation all need to be considered. Do not forget the additional costs such as rent deposits, the possible furnishing of a new home, transportation, and education costs for children.

Consider setting up a savings account in the months leading up to your move to supplement your living expenses, especially for the first month. Be mindful of when you will receive your next paycheque after moving.

If you are aware of all the upfront and hidden costs of emigration, you can plan for the unexpected and ensure that you have all costs under control.

Our Explore Analysis and Report gives you an overview of all your citizenship and relocation options in terms of what you can afford, alongside an in-depth lifestyle comparison and financial planning.

Do you have job security?

When emigrating, you'll undoubtedly have to tackle the matter of employment. It is important to allow yourself enough time for the process, so you can find the perfect fit and complete all your applications in time.

To help you get started faster, our top tips for securing a job in the UK:

Get your CV up to date and into a preferred UK format
Search the UK government website for job availabilities and industry shortages
Use a UK recruitment agency

If you're going to the UK on a Skilled Worker visa, one of the questions you should ask your future employer is how secure your new position will be. Skilled Worker visas are tied to the job, which means that if you lose your job, you won't just lose a regular income but also your right to live in the country unless you can find a position with another company that has a sponsorship licence.

Obtaining your NI number

Your National Insurance (NI) number is the unique number given to you by the Department for Work and Pensions. It's used to track your tax and NI contributions every year and ensure that you're paying the correct amounts to HMRC. While it's possible to start work without an NI number, you will be charged a higher "emergency" tax rate, so it's worth getting this sorted as soon as possible.

We can take the stress out of your NI application. Get in touch and let us take care of the admin so you don't have to.

Where are you going to live in the UK?

Knowing where you will be living is an important part of any relocation process. Ideally, you should arrange temporary accommodation – call a relative to crash on their sofa, book a hotel room or Airbnb ahead of arrival. This will give you the time to get your ducks in a row without hastily making the decision to purchase or rent a home.

Whether you're looking for a budget-friendly or luxury option, you'll find it in the UK. To find your dream home, make a list of what you want and start looking before you move.

Here are our recommendations to make this transition as smooth as possible:

Consult your network of friends and relatives who may have already moved, as well as experts who know their way around the potential area.
Consider short-term rentals – These can help you feel more settled initially but give you the freedom of not being locked in.
Budget – Make sure you know what you can afford based on your UK salary and that you are factoring in extra unexpected costs.

Will you bring pets with you?

Pets are a part of our families. If you want to emigrate to the UK with your cats and dogs, make sure they:

Are micro-chipped
Have pet passports or third-country official veterinary certificates
Have been vaccinated against rabies
Have had a rabies blood test (if needed) if you're travelling from an 'unlisted country'
Have had a tapeworm treatment (for dogs only)

If you intend to leave your pet behind, make sure you have a trusted relative or friend with whom your pet is familiar. Make sure they spend enough time together before the move to become acquainted with their new surroundings and their new owner.

Will you adapt to your new environment?

Moving abroad and leaving loved ones behind stirs up a variety of emotions. It is frequently described as both the best and most difficult thing. It is important that you have realistic expectations and coping mechanisms for this journey. Life will throw obstacles in your path, no matter where you are physically, and you will experience good times and bad. Remember that this is completely normal. Finding a community of like-minded expats will make your move a little easier. Open yourself up to new friendships and experiences.

Remember to also make a plan to stay in touch with your family and friends. Modern technology allows you to message and video chat from almost anywhere. Commit to calling, texting or sending an old-fashioned postcard to your loved ones regularly.

Moving abroad is a big step, but it could be the first step toward some of the most amazing experiences of your life.
---
Are you thinking of emigrating to the UK? Our 1st Contact Relocation Packages include assistance with opening a UK bank account, getting your NI number, a UK SIM card and more. Get in touch with one of our relocation experts on +44 (0) 207 759 7536 or email 1stcontact@sableinternational.com
We are a professional services company that specialises in cross-border financial and immigration advice and solutions.
Our teams in the UK, South Africa and Australia can ensure that when you decide to move overseas, invest offshore or expand your business internationally, you'll do so with the backing of experienced local experts.